One can look forward to two very distinct experiences in Malaysia, the Borneo Island and the peninsula with a mix of Malay, Chinese and Indians. Malaysian holiday means getting access to a whole range of the exciting places such as the wild jungles, remote tribes and granite peaks and not to miss the beautiful islands. Thus, Malaysia visitors can enjoy a happy mix of attractions such as surreal islands, exotic beaches, and the interesting nightlife.
Lodging is not an issue as there are plenty of hotels and resorts that suit every budget. Klana Resort Seremban is a great choice when it comes to enjoying the best amanitas at affordable rates. Travelers can make a plan with your spouse and children to visit different places in Malaysia. You can also consult strategies for stress free travels with family. You will find a vast diversity in landscapes, culture, and activities during your holiday in Malaysia. There are historical spots, UNESCO-listed sites, and isolated islands. However, here are some top favorites among the tourists.
Kek Lok Si Temple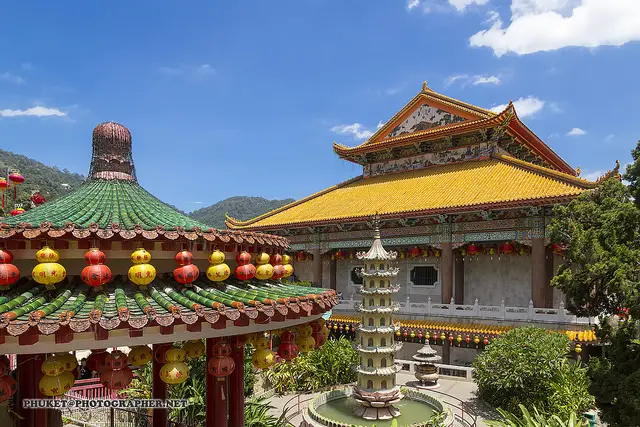 Kek Lok Si temple is a Buddhist temple on Penang Island facing the sea and expressing an impressive view. It is considered to be the best known temple on island. Kek Lok Si Temple dates back to 1891, and the famous temple at Penang is one of the essential Chinese Buddhist temples. The Temple of Supreme Bliss is indeed an impressive sight and boasts of countless images of Buddha and other gods. The main highlight of the complex is the Temple of Rama. Most visitors approach the temple as they ascend a stairway, roofs of which provide shelter to a multitude of shops selling souvenirs and other – mostly secular – commodities. The temple itself consists of several large prayer halls and pavilions for assembly and prayer, statues of Buddha. Its architectural pattern is worth seeing, all these features include carved pillars, fine woodwork, mostly painted in bright colors, and a plethora of lanterns add to the visual impression. Fish ponds and flower gardens also enhance the beauty of this temple.
Seremban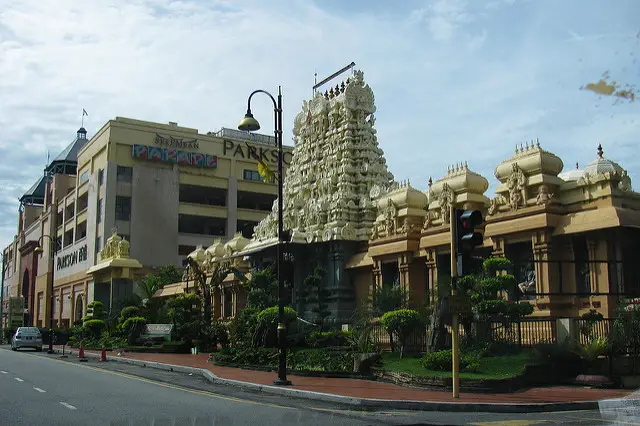 Image
Seremban was initially known as Sungai Ujong. Today, prospectors and tourists flock to the village as it is Negeri Sembilan's state capital. Tourists and travelers often overlook the low-key place, but there is a lot to do and see here. Pick a hotel in Seremban to stay at and enjoy exploring the beach sides and the nearby villages such as Kampung Pantai, Menanti, and Terachi. Seremban is situated about 60 kilometres south of Kuala Lumpur (the capital city) and about 30 kilometers inland from the coast. It is located in the Linggi River valley, at the foothills of the Titiwangsa Range. Since the establishment of Seremban, the Linggi River has played an important role in the development of the town. One must go there and visit this place. TIPS FOR TAKING THE BEST TRAVEL PHOTOGRAPHS. That is really not good, if you are visiting any place like Malaysia, and you are not taking photographs, you should also know tips for better photographs.
Malacca City
https://commons.wikimedia.org/wiki/File:Christ_Church_Front_View.jpg
Malacca City oozes with history and culture. The UNESCO World Heritage Site attracts tourists because of the architecture, Night Markets, and the food. The 15th-century Malacca Sultanate experienced the Portuguese and Dutch periods and the era was known as the Golden Age for Malay culture. Make a visit to the Famosa Fort, St Paul's Church and Stadthuys. Due to the large influence of Arab, Persian, and Indian traders, Malacca soon turned into an  Islamic sultanate, and Parameswara converted to Islam when he married a princess from Pasai, changing his name to Sultan Iskandar Shah.
The Perhentians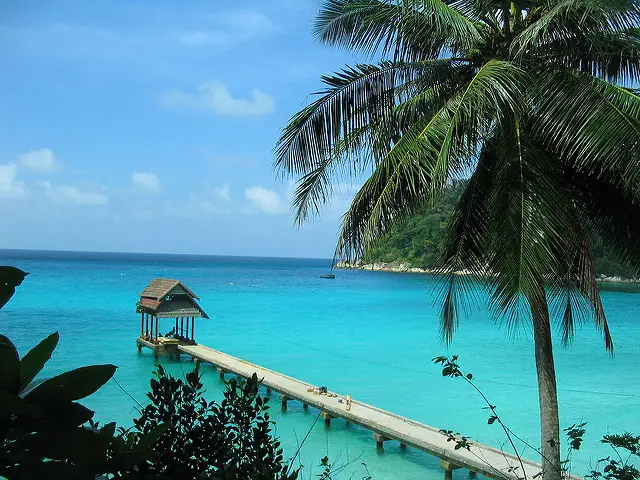 Perhentians is a small archipelago that is located along the coast of, Terengganu. It is indeed one of the most beautiful places to visit in Malaysia. Besar and Kecil are the main coral-surrounded islands that are famous for their crystal clear waters and long stretches of white sand. You can scuba dive, snorkel, and canoe in the tropical paradise. Nature tourism provides the economic base for the islands. This islands have palm-fringed white coral sand beaches and turquoise blue sea. Popular tourist activities include  scuba-diving and swimming. For diving, there are dozens of dive sites around both main islands, as well as several off-shore sites. Apart from these, activities like camping, canoeing, fishing, jungle trekking, and banana boat riding are also available. The Perhentian islands experience a heavy monsoon season between November and February. Resorts and ferry services are stopped during this time due to the weather but there is still a boat service daily to serve the fishermen village at Pulau Perhentian Kecil. According to a research results the Perhentian Islands receive over 100 inches of rain and experiences roughly 12 daylight hours on average.
Semenggoh Nature Reserve
https://flic.kr/p/XKYfEq
Semenggoh Nature Reserve with its lush green forests is home to the endangered orangutans. Visit the park to learn more about the orangutan orientation program and how they are bred. Morning and afternoon feeding sessions are the best time to see the orangutans. There is a thriving bird population too, and this is your chance to see some exotic Malaysian birds such as yellow rumpled flowerpecker, Bornean black magpie, and brown hawk owl and more.
While visiting worth seeing places of Malaysia, you can also consult other family places to visit in your holidays. BEST FAMILY HOLIDAY DESTINATIONS 2018
Danum Valley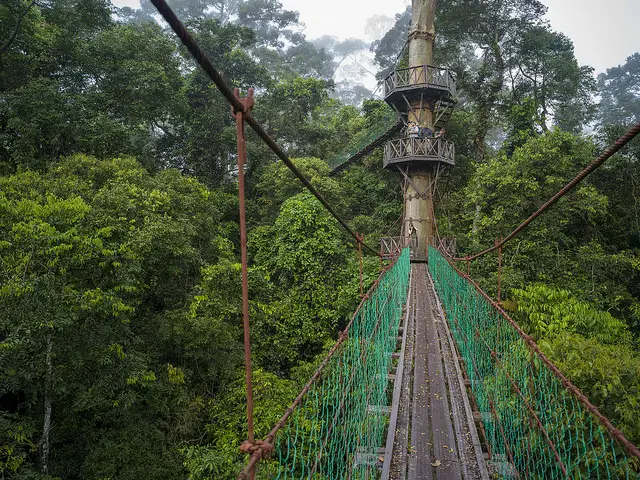 Flckr
Danum Valley is like an untouched piece of nature. Located deep inside the dipterocarp forest, the conservation area boasts of great biodiversity. There is an endless variety of flora and fauna in the 438 square kilometers of the valley. Lucky tourists can spot pygmy elephants and orangutans. One can go for jungle treks with experienced guides or enjoy night safaris. Make a visit to the ancient Kadazan-Dusun burial sites. One of the major appeals at Danum Valley is the pure environment. Danum Valley Field Centre is a research establishment for scientists and education purposes. There is one lodge, the Borneo Rainforest Lodge, for tourists. From here visitors can do guided walks through lowland rainforest trails, and many people go there mainly for bird watching. Other activities include night walks and drives.
While travelling you should be very careful about your diet. A proper diet will make your trip even more joyful. You Can try amazing dishes to make your visit more soothing and relaxing.
Ipoh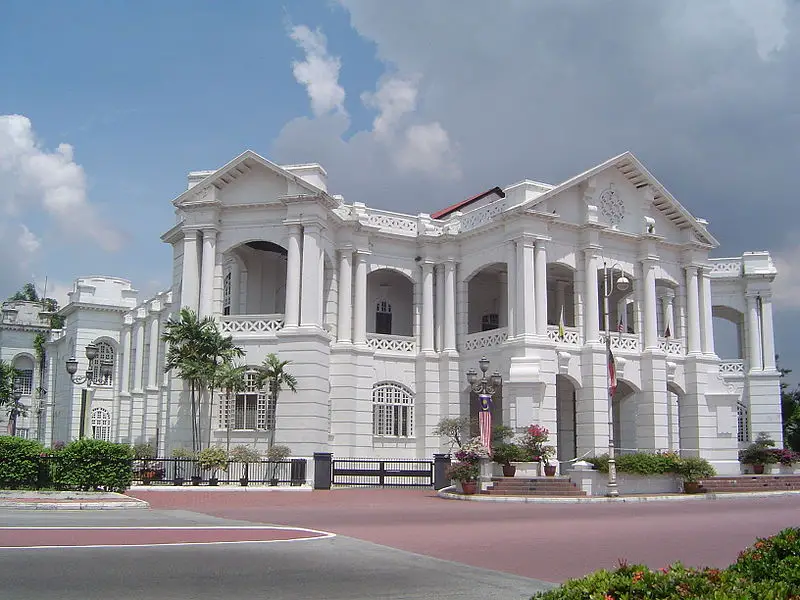 https://commons.wikimedia.org/wiki/File:Ipoh.JPG
Ipoh is the capital of Perak, and is well-known as the City of Bougainvillea.' you will love gazing at the colorful flowers surrounded by rugged limestone hills. It is fast becoming a top place to visit in Malaysia. Enjoy exploring its colonial buildings and traditional shop houses as well as the plethora of Buddhist and Hindu cave temples.
The Best Spots in All of Malaysia!
There are places in Malaysia to visit, and enjoy. One can plan and can go out to visit different places in vacations. It will not only have a soothing effect on one's nature but will also have long-lasting effects on one's psychology. There are worth seeing places in Malaysia, where one not only spent a good quality time with family and friends, but also find oneself close to the nature. In addition to Malaysia, there are other countries like Dubai, Russia, Maldives, United States and United Korea ,where one can enjoy vacations and spare life time. BEST ROAD TRIPS IN THE UK: PREPARATION, ROUTES AND ATTRACTIONS.Interaction with other people improves one's ideas and also makes it possible to find closeness with other people. One get to know, that we all are same and different at the same time, that gives a sense of mutual closeness.
Please follow and like us: